WEDDING PACKAGES & PRICING
​​​​​​​​​​​​​​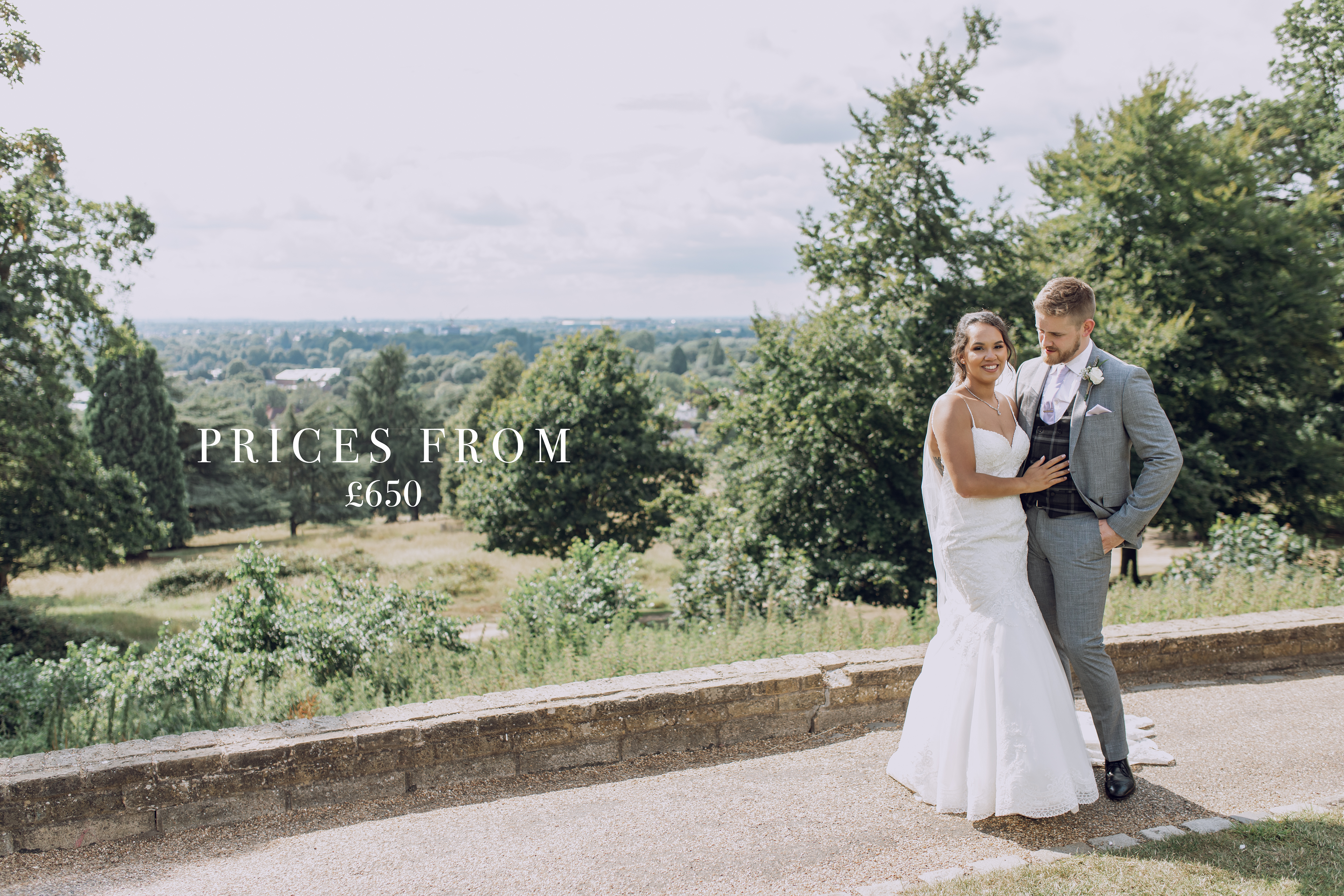 CONSULTATION- SKYPE OR FACE TO FACE DEPENDING ON LOCATION*
EDITED HI-RES DIGITAL IMAGES
FULL OR HALF DAY COVERAGE
Having tied the knot in 2018, we know how difficult it is to find a photographer who ticks all the boxes! After reflecting on our own experience, we've tried to shape our business around what we think couples are looking for, so here's an outline of our style and approach: 
We understand that some people don't revel being in front of a camera, (ourselves included!) so we will make sure that we'll blend into the background and make you feel as relaxed as possible. We love meeting and being around other people and always come to a shoot wearing a smile! 
Looking back to our own wedding, we wish we'd had 2 photographers, so both of us could have had photos with our bridesmaids / groomsmen. It would have also been great to see things from more / different perspectives to provide a real documentary of our day. Our job is to help naturally capture the moments as they arise on your day and piece it all together for you to re-live and enjoy.
Every parent / family member wants that "perfect shot" for their mantle piece don't they?! We're both perfectionists when it comes to shooting and editing, so we will do all we can to make sure that you have a collection of beautiful photos that you will treasure forever.
When it comes to weddings, we appreciate that significant amounts of money are spent on the photography and we want ensure that you feel as though your money has been well spent! 
*If you live further than 10 miles from Twickenham, we will arrange a Skype call with you and if your wedding ceremony and reception venue is also outside of this radius, a travel fee will be added to your package (45p per additional mile). 
​​​​​​​