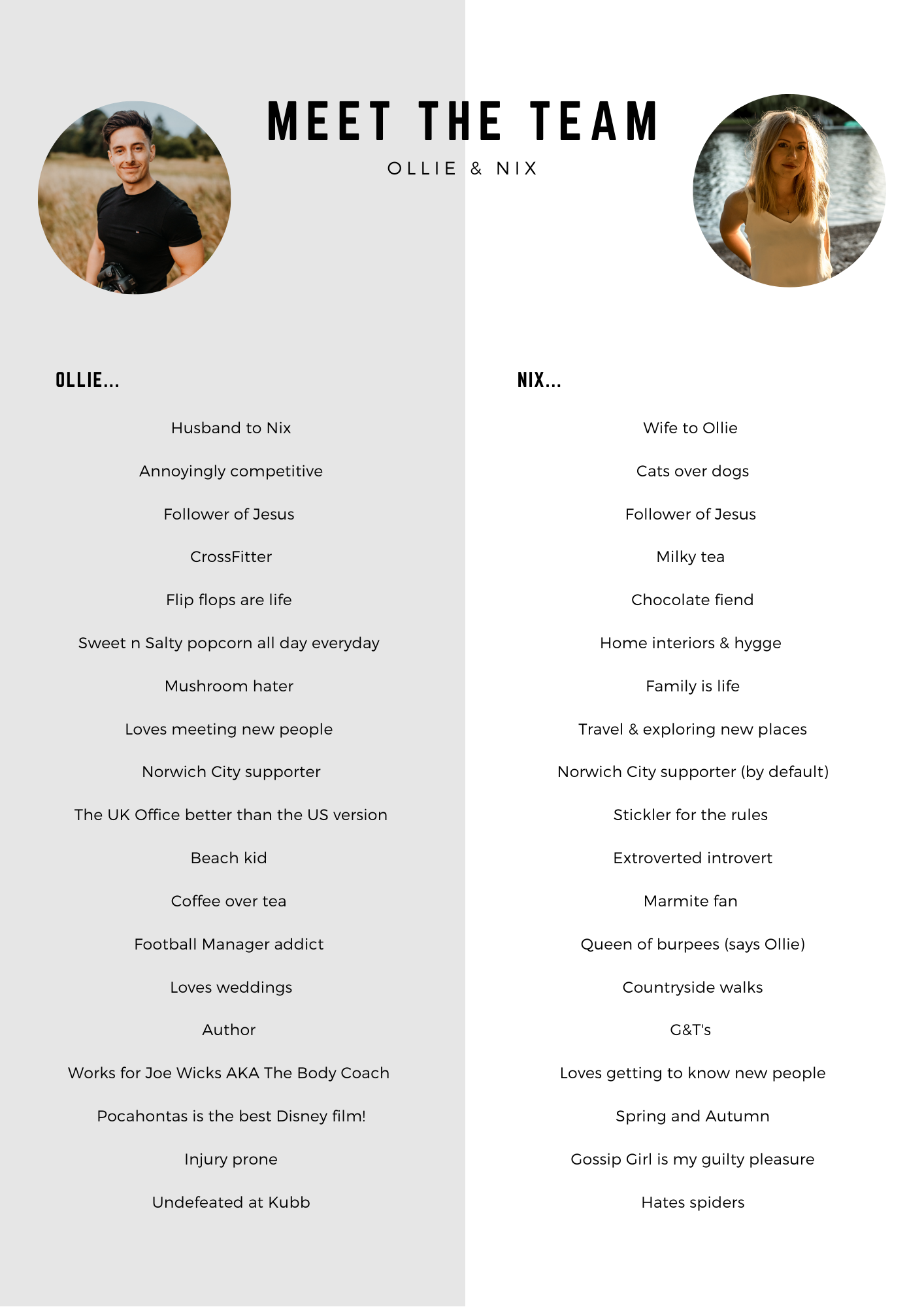 Hey, we're Ollie and Nix, we're both 27 and are a married couple residing in South-West London. We both studied at universities in Canterbury and met at the same church (good work City Church Canterbury!) before we did the classic 'Facebook friend' thing (cheers Mark Zuckerberg) for a while. It wasn't until after we graduated and made our way back to our respective home towns that we went on our first date. We fell in love and had a long distance relationship for 18 months, before Ollie popped the question. We tied the knot in March 2018 and the rest, as they say, is history!
We are absolutely best mates and love working together - in fact, we've been working together ever since we got engaged and it's worked out pretty well for us...so far. If our business was a quiche (stay with us on this one) Ollie would be the crust holding the thing together, but Nix is like the bacon - you're glad she joined in the party cos she adds so much to make it even better!
Anyway, aside from the quiche analogies...we can't wait to meet you; chat to you about your wedding day, find out how you met and all that Jazz! Ollie used to interview professional sports athletes, so he loves to ask questions...he's super inquisitive in a totally non-scary way...we promise.​​​​​​​
Hopefully, we will meet / speak to you very soon.